From 2019 onwards, EASTRS will publish a theological journal – Spes Christiana.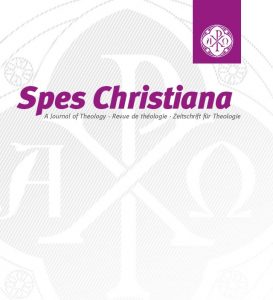 The journal Spes Christiana was initiated in 1990, and since 2008 has been published with an editorial board composed of scholars from Newbold College, the FAT at Collonges, and Friedensau. At the General Meeting in Collonges, April 25, 2019, EASTRS adopted the journal with the aim of representing the breadth and depth of European Adventist theologians and theology. Its aims include (1) giving EASTRS a voice, (2) representing the finest research of Adventists in Europe, (3)  significantly contributing to theological discourses both inside the Adventist realm and outside, and (4) providing an opportunity for Adventist scholars all over Europe to publish in a journal that is visible far beyond their home countries.
Reinder Bruinsma was elected as editor for the next 4 years. The initial editorial board will include members from six colleges: Bojan Godina (Bogenhofen), Aulikki Nahkola (Newbold College), Marko Lukic (Belgrade), Daniel Olariu (Cernica), Stefan Höschele (Friedensau), Oldrich Svoboda (Theological Institute, Czecho-Slovakian Union).