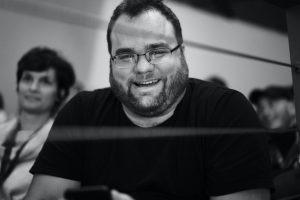 Tihomir Lazić was elected as the president-elect of EASTRS at the recent ETTC in Collonges. Dr Lazić is Lecturer in Systematic Theology at Newbold College. He is a graduate of Oxford University, and his speciality is Ecclesiology. Dr Lazić will take on the role of president at the ETTC in 2021, when Luca Maruli's term as president ends.
Dr Jean-Claude Verrecchia's mandate of president of the society ended at the ETTC. The EASTRS board members want to express their sincere gratitude and their deep appreciation to Jean-Claude Verrecchia.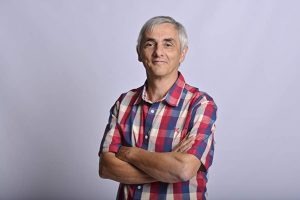 Dr Verrecchia has used his term in office to literally create the European Adventist Society of Theology and Religious Studies and give it a promising start. His passion for serious and thought-provoking biblical studies, his efforts to make them relevant in the contemporary society, and his constructive guidance has been and still is inspiring and a precious legacy. We are glad to count him among the active members of the EASTRS!