Professor Emeritus Jean-Jacques Henriot (Collonges) has passed away at age 80.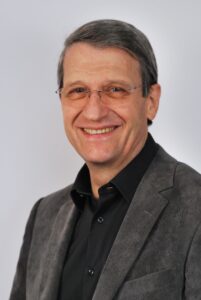 After a degree in Classics (French-Latin-Greek, University of Paris Sorbonne), Jean-Jacques Henriot taught for a few years in the National Education system in the Paris region, in the middle of which he spent two years working at the Adventist College in Tananarive, Madagascar. He then taught and directed at the Adventist College of Fianarantsoa (Madagascar), and then created and developed the Adventist College of La Réunion. Eleven years in all passed in the Indian Ocean, after which Jean-Jacques Henriot was for six years editor and responsible for the book sector at the Maison d'éditions Vie et Santé in Dammarie les Lys. Finally, from the beginning of the 1986 school year, in Collonges sous Salève, at the Maurice Tièche private high school, he was mainly responsible for teaching French and French literature (from the 6th to the 12th grade) and, secondarily, history-geography and education in biblical values. In 1999 he was entrusted with the teaching of Biblical Greek at the Adventist Faculty of Theology, alongside his courses at the Lycée; a teaching he continued until June 2019, well after his retirement (2006). He also collaborated for a limited time with the French as a Foreign Language Institute.
In addition to these "basic" activities, he had various responsibilities in the Indian Ocean (education department of the Reunion Mission, Voix de l'Espérance Psycho-Flash column on RFO Reunion and MBC – Mauritius) as well as in the Church of Collonges, and cultural activities in the framework of the Campus (theatre, poetry, exhibitions).
Jean-Jacques Henriot was married to Françoise, had three children and four grandchildren.